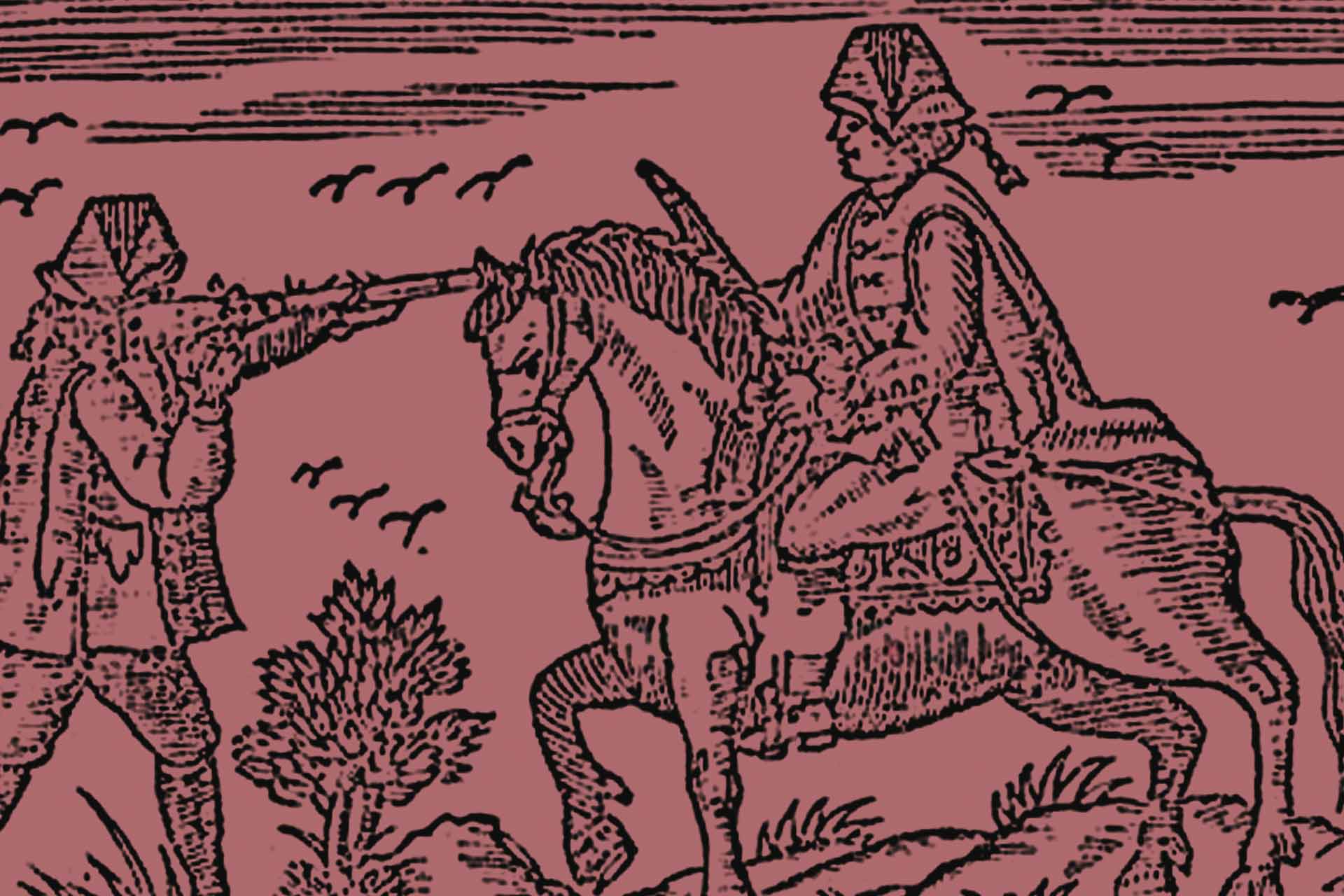 Jacinto Rovira was born in Aielo de Malferit in 1684, son of Juan Bautista Rovira and Isabel Juan Gozalbes. His sibblings were Francisco Jose (1692), Mary Magdalene (1686) and Francisca (1689).
---
The Romances say that as a child he was very fond of guns.
When he was young, he began his studies at the University of Gandia in order to become an ecclesiastic. But his path crossed a "pretty girl of qualified blood" whose cousin challenged him to a duel as a matter of honor.
Jacinto emerged victorious after killing the cousin of the girl and, pursued by justice, he fleed to Zaragoza where he enlisted in the troops of Philip V in the War of Succession. After being wounded in battle he was transferred to Martorell to recover and there, in love again, he competed with another soldier who was going out with the same lady and who he also killed in a duel, so again forced to flee, embarking for Barcelona on a journey that will take him through many European cities where he had different adventures.
Back in Spain, near Gandia, he had an encounter with the brother of the first man he killed. He tried to take revenge and died after a blunderbuss shot from Jacinto.
Again fleeing, he took refuge in the mountains of Mariola and Aitana becoming captain of the rebels "migueletes" until he was arrested and jailed, although shortly after he managed to escape.
Leaving behind a long list of crimes, changing his name and he fleed the Kingdom of Valencia. But at Castilla is identified and arrested in Albacete. After numerous legal incidents, he was transferred to the prison of the Torres de Serrano in Valencia. Its judges sent orders to all the places where Jacinto had committed crimes: the University of Alfafara, Agres, Villajoyosa, Alicante, Pedreguer, Gandia, Biar, Ontinyent, Cocentaina, Chinchilla … in order to collect overwhelming evidence for a secure sentence death.
But in extremis Jacinto Rovira managed to elope from las Torres prison.
The romance tells that after new spillages of blood, he repented and sought asylum and confession in the Franciscan monastery of Albaida. And redeemed and again on the way, he suffered an ambush organized by his many enemies that shot him to death.
---
"En esto paró Rovira.
Señores, y en esto paran
los que sin conocimiento,
ni Dios, ni ley soberana,
cometen tales delitos,
y causan tales desgracias".
---
0