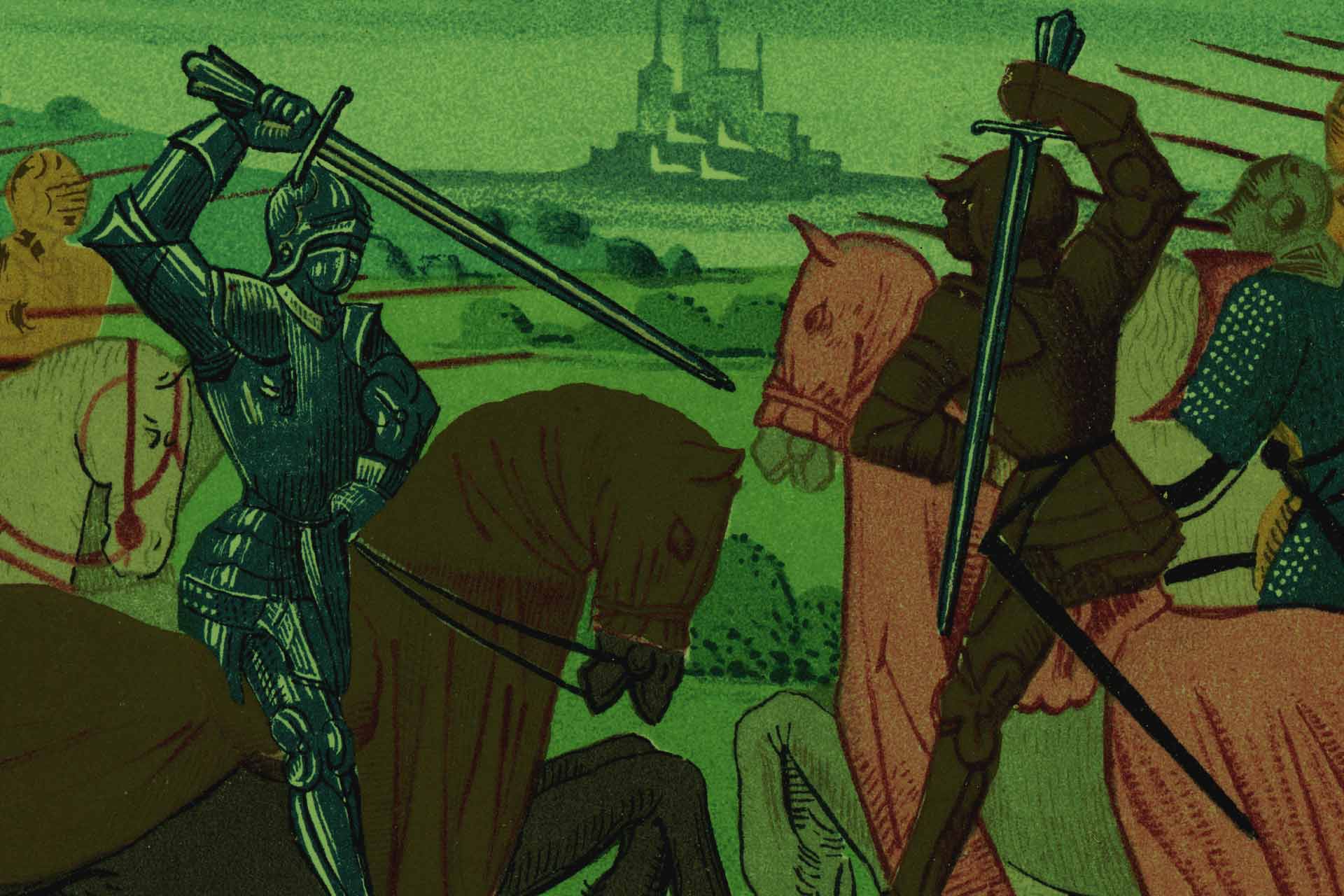 The young gentleman from Xàtiva Jaime de Malferit, Lord of Aielo and Cairent ("places" of the term of Xàtiva) participated in the Mediterranean wars of Alfonso the Magnanimous with his father and a Majorcan uncle, father of the famous diplomat Mateu Malferit.
---
Like his cousin, Jaime studied law in Italy. On his return to Valencia, in 1435, he came with the title of governor of Xàtiva or Dellà Xúquer (south of the Júcar), one of the most important -life- offices of the Kingdom of Valencia.
His task was to do justice and punish wayward knights, such as Joanot Martorell, author of Tirant lo Blanc, whom he had to face and repossess goods from in 1437.
For the years 1440-1442, as many other noble Valencians, Jaime cooperated with his son Francisco in the conquest of Naples. After collaborating in the administration of the Neapolitan kingdom, Jaime King obtained a privilege from the king (on the 28th of March 1445) which granted him full jurisdiction over Aielo and Cairent, territories which thus became feudal baronies, separated from Xàtiva.
From this moment, he became the founder of the current Aielo de Malferit: not only distroying the Islamic urbanism, but built a new population, around a square in the center of which a magnificent Gothic palace was raised (the current City hall), decorated with hunting scenes in an Italian style. These projects, in addition to attracting Muslim vassals, made Aielo gain not only in artistic splendor, but also in population and resources.
0