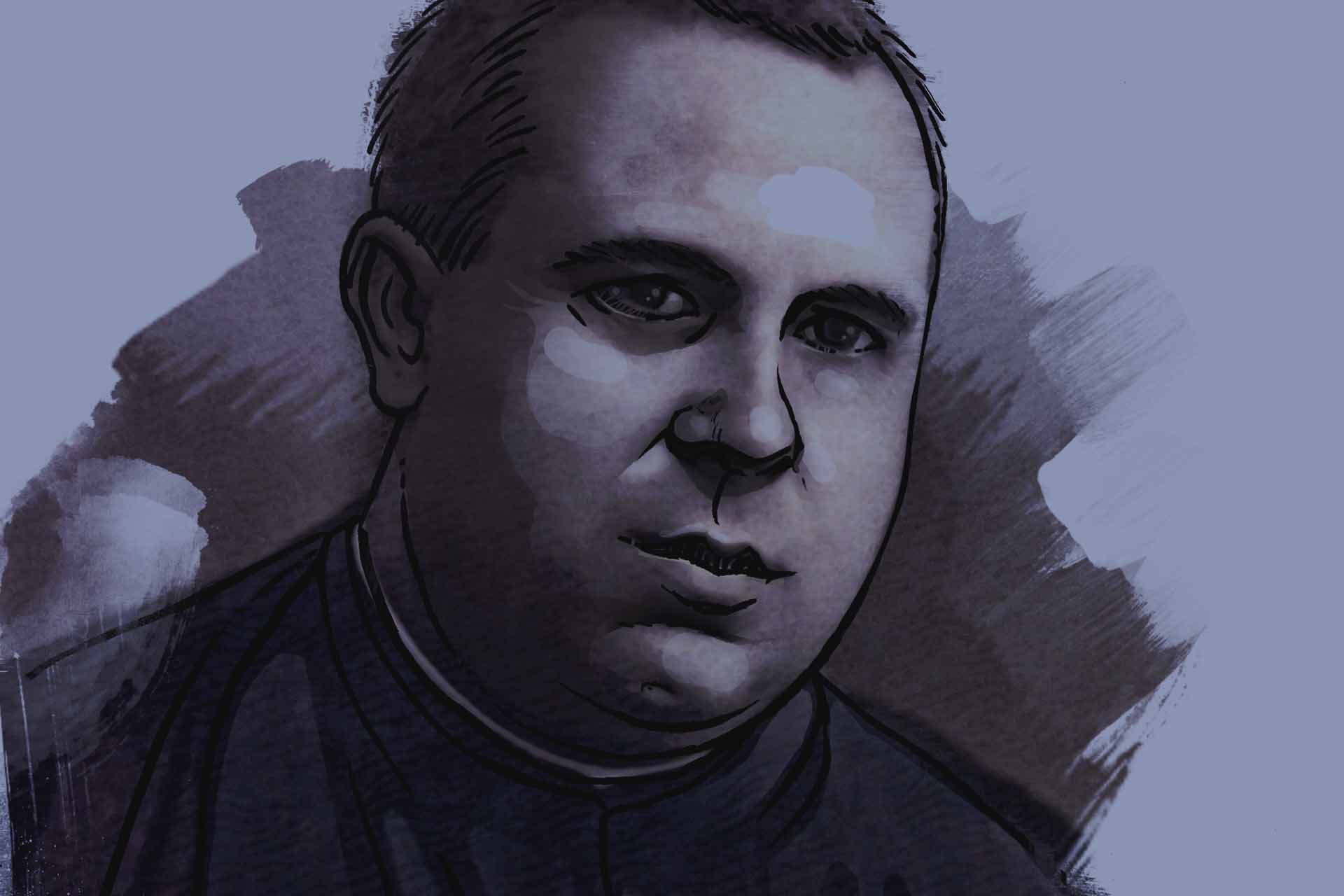 He founded weeklies EL RESTAURADOR and LA PAZ CRISTIANA, which were published continuously for 14 years.
---
Rafael lost his father at age 5. Thanks to the efforts of his mother Justina he was able to study, first at the Colegio de la Concepcion Ontinyent, then at the College of Ecclesiastical Vocations San José in Valencia. In both centers under the concept of a servant.
He received the priestly order in late 1907. After carrying out his minister in Benimasot, Masalavés, Manuel and Carlet, he was given the role as archpriest of Santa Maria de Ontinyent..
It shoud be noted that each of the transfer caused an avalanche of protests from neighbors who did not want to be without their priest Rafael. His transfer from Manuel to Carlet requiered the intervention of the archbishop. Monseñor asked the mayor to please, soothe the spirits of the neighbors who did not stop sending protests.
In 1923 he created the first Board for the celebrations of the Immaculate Conception, patroness of Ontinyent, where he carried out tireless pastoral work and prompted many architectural reforms.
He founded the weeklies EL RESTAURADOR and LA PAZ CRISTIANA published continuously for 14 years. In both publications he would write numerous articles, many of them dedicated to Aielo, whose to whose fesivities he came to in August almost every year. He also wrote a lyrical drama in verse entitled "San Engracio, or the seed of Christians" to celebrate the centenary of the Exhumation of the body of San Engracio.
After the proclamation of the Republic in 1931 he was banished from Ontinyent. He spent a few days in Bocairent until he got permission to reside in his village. During his stay in Aielo he received many mass visits, and it was such a scandal that the authorities decided that he should return to his parish in Ontinyent.
Deeply depressed by the political situation, in 1933 he traveled to Rome, from where he returned ill. He died on November 29 when he was 51 years old.
0